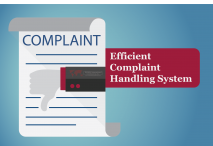 Complaints Handling and Investigations Protocol
Complaints Handling and Investigations
The National Peace and Reconciliation Commission (NPRC) is mandated to receive and investigate complaints from the public in instances where conflicts arise as a result of human rights violations as provided for in section 252(f) of the Constitution and section 3(2)(a) of the NPRC Act [Chapter 10:32].
Who may lodge a complaint with the NPRC?
Section 8(1) (2) of the NPRC Act as read with section 18(1) of the NPRC Regulations, SI 90/2018 provides that a complaint may be lodged with the Commission by four categories of persons namely:
any person directly or indirectly affected or suffered human rights violation
any group of people which has suffered human rights violation arising from a shared or common dispute or conflict
any person acting on behalf of any person or group of persons who are unable or incapable to lodge complaint
any person or group acting in the public interest
Where can a complaint be lodged?
A complaint relating to a human rights violation which creates disputes or conflicts may be lodged at any office of the NPRC regardless of where the human rights violation occurred (s 18(4)). This was done to alleviate challenges associated with travelling by the public. The NPRC has offices in Harare and Bulawayo and is currently in the process of putting in place mechanisms for further decentralization so that it is easily accessible and for expeditious disposal of cases. The NPRC Provincial Peace Committee structures have been activated in all the ten provinces to assist in the receiving and processing of complaints.
How is a complaint lodged?
Not everyone can make a written complaint or call the Commission during business hours. We live in a diverse community where people have different communication preferences and needs. Section 8(1) of the NPRC Act as read with section 18(6) (b)-(d) of the NPRC Regulations provides that a complaint is lodged at a Commission office in either of the following ways/forms:
in writing and handed in at a Commission office
made orally or by telephone to a Commission office
sent to the office by post, tele-facsimile or e-mail
complete a complaint form online via the NPRC's website and transmit it electronically to the Commission.
During the 21 day lock down period the Commission has set up a National Peace Monitoring Team comprising of Commissioners, Commission Secretariat and Members of Provincial Peace Committees. A full list of the Peace Monitoring Team is published separately. During this period the Commission is contactable virtually.
Contacts
Harare Office: +263242792646 | +263712906826 | +263712845518 | +263773330083
Bulawayo Office: +263 29270101 | +263773932372 | +263712845520
Website: www.nprc.org.zw |Email: info@nprc.org.zw | WhatsApp: +263714035328