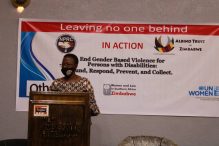 NPRC Commemorates 16 Days of Activism Against Gender Based Violence
The National Peace and Reconciliation Commission (NPRC) joins the world in commemorating this year's 16 Days of Activism against Gender Based Violence (GBV).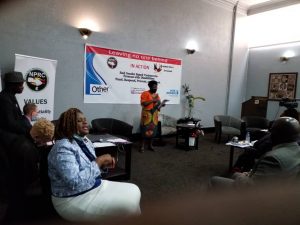 This year's UN International theme for the 16 Days of Activism Against Gender Based Violence is, "Orange the World: Fund, Respond and Collect." NPRC's theme is "End Gender Based Violence for Persons with Disabilities: Fund, Respond, Prevent and Collect."
The Commission in partnership with Women and Law in Southern Africa (WLSA), UN Women, Albino Trust of Zimbabwe and Disabled People's Organisations (DPOs) organised an event to mark the 16 Days of Activism against GBV.
NPRC Executive Secretary, Mrs Sibusisiwe Zembe and Deputy Chairperson Commissioner Lilian Chigwedere took time to address participants at the event which was attended by representatives from the Government, Zimbabwe Council of Churches, Parliament of Zimbabwe, Zimbabwe Republic Police's Victim Friendly Unit, Development Partners, Civil Society Organisations, Disabled People's Organisations, the media and other various organisations.
The Executive Secretary explained the mandate of the Commission and called for unity in the fight against GBV and the elimination of violence against Persons with Disabilities. NPRC Deputy Chairperson highlighted the prevalence of GBV in Zimbabwe and among persons with disabilities. She also indicated that one of the values of the Commission is "Victim Centredness" hence the protection of victims in crisis and conflicts and their welfare in general lies at the centre of the Commission's work.
Dr Edmos Mtetwa presented on the legal and policy framework on persons with disabilities in line with GBV highlighting the gaps, challenges and discussions. The Ministry of Public Service, Labour and Social Welfare indicated that the Government is in the process of drafting a National Disability policy and an Act to guide on GBV and sexuality.
Panel discussions elucidated the plight of Persons with Disabilities in relation to GBV, made recommendations to alleviate the challenges and measures in place to assist victims of GBV.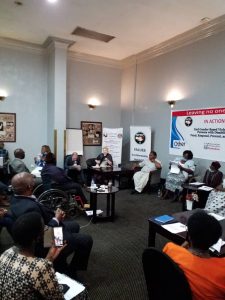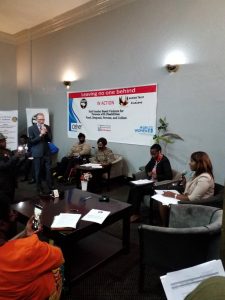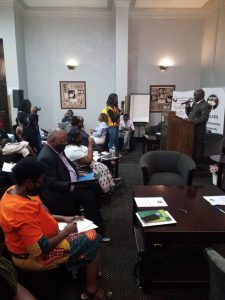 NPRC encourages the nation at large to shun GBV and violence, observe peace during these 16 Days of Activism against GBV and beyond.