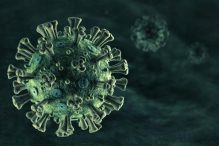 PRESS STATEMENT BY THE NPRC ON COVID-19
The advent of Covid-19 is undoubtedly a threat to international peace and security as world economies are impacted negatively resulting in ripple effects across the globe. The pandemic has added misery to a world already reeling under the burden of climate change. As a member of the global family, Zimbabwe is not spared from these negative effects of this pandemic.
The National Peace and Reconciliation Commission commends the rapid response by the Government of Zimbabwe through the measures already announced by His Excellency President E.D. Mnangagwa as spelt out in SI 83 of 2020 aimed at the prevention and containment of Covid-19.
The Commission is fully in support of these measures as healthy communities are key in the aspiration of national vision of a peaceful Zimbabwe for all generations.
It is well understood that the measures announced above will impose restrictions on citizens, but for a good cause, curtail any potential spread of the virus.
Citizens are urged to cooperate with all guidelines as set out by government's Covid-19 Taskforce and to comply with law enforcement authorities while in the exercise of their legally assigned duties during the 21 day lock down period.
This, in the belief of the Commission, will help to reduce conflicts and maintain peace, law and order whilst the measures are in full effect.
The Commission stands ready, in terms of its mandate, to support any efforts to build peace and dissipate conflicts should this become necessary during the containment measures.
We encourage our beloved law enforcement agents to exercise restraint and act within the confines of the law in the discharge of their duties throughout this period. Consideration should be taken to the special needs of women, children, people with disabilities and other vulnerable groups.
Unless exempted and permitted by the law, let us stay at home, wash our hands with soap and water and practice social distancing.
TOGETHER WE CAN
PEACE BEGINS WITH ME, PEACE BEGINS WITH YOU, PEACE BEGINS WITH ALL OF US.