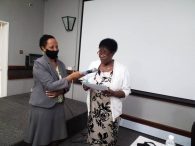 NPRC Preparations for Private and Public Hearings
NPRC 's Healing, Reconciliation and Rehabilitation Department embarked on nationwide provincial consultative workshops from the 30th November 2020 ending on the 11th December 2020 in Harare. The Consultative process which kicked off in Manicaland Province moving to Masvingo on the second day followed by Midlands, Matabeleland North, Matabeleland South, Bulawayo, Mashonaland East, Mashonaland West, Mashonaland Central concluding the process with Harare Province.
The consultations mark the trajectory of the Public and Private Hearings expected to be held next year after the programme had been derailed by the Covid 19 Pandemic. In her opening remarks Deputy Chairperson, Commissioner Lilian Chigwedere states, "We meet to share and agree on issues that the Commission should consider in preparation for Public Hearings, a programme that the Commission wishes to undertake in 2021."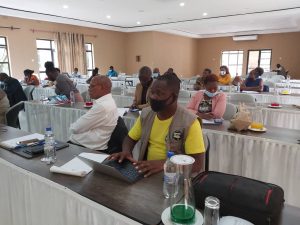 She reiterated the need for massive preparations to ensure the success of the programme.
Deputy Chairperson stated the objectives of the consultative workshops as follows;
• To identify key issues to be brought to the Public Hearings by Provincial Peace Committee members
• To design a structured framework plan for undertaking the Public Hearings and crafting the roadmap to steer the process.
• To appreciate conflict related issues pertaining to the work of peace building.